Topic: Helpful Ideas|
4 Comments »
I recently had some computer issues and lost a big chunk of my emails. For a small business, data loss can be devastating. For this reason, it is paramount that you implement a data protection policy now – before it becomes too late.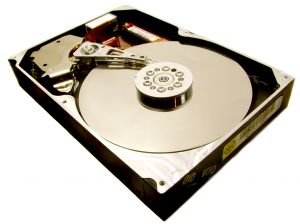 There are a few options, including online backups, backup servers, and external hard drives. For my money, an external HD is by far the best way to go. I purchased a 400GB USB drive from newegg.com and have had great results.
All it takes is a couple minutes a day to transfer important files to the hard drive before you go to bed to ensure the survival of your crucial data.
I also recommend printing hard copies of things such as invoices, contracts, proposals, and login and passwords for you and your clients various accounts.
Sorry for the short post, but I am slammed with deadlines – trying to implement some of the things I discussed yesterday! Class dismissed.